Many places on the property have initials or carvings. One near the front door of the 1715 property clearly says B+H. Not sure who that might be, but the serifs on the H are not something you see very often in graffiti today. I've seen similar serifs on graffiti carved into monuments in Europe going back to the 1500's.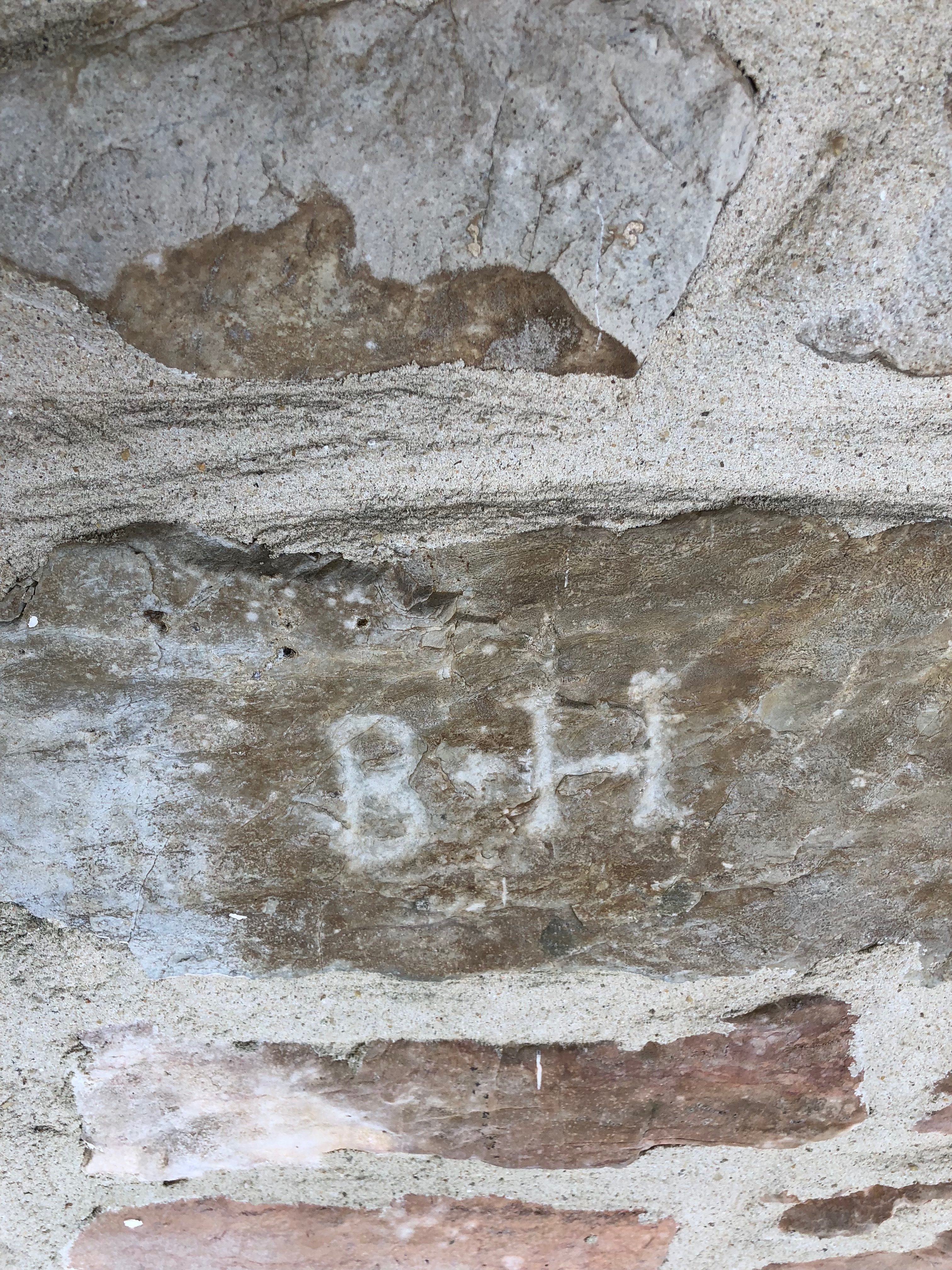 There are many carvings in the 1715 portion of the house, but I have not found any to date on the 1790 portion. That might be explained by the 1715 portion being the taverns, and the 1790 portion being the meeting place of Free Masons.
Here is one that is clearly the initial A.R., perhaps the owner of the Tavern in the early to mid 1800s?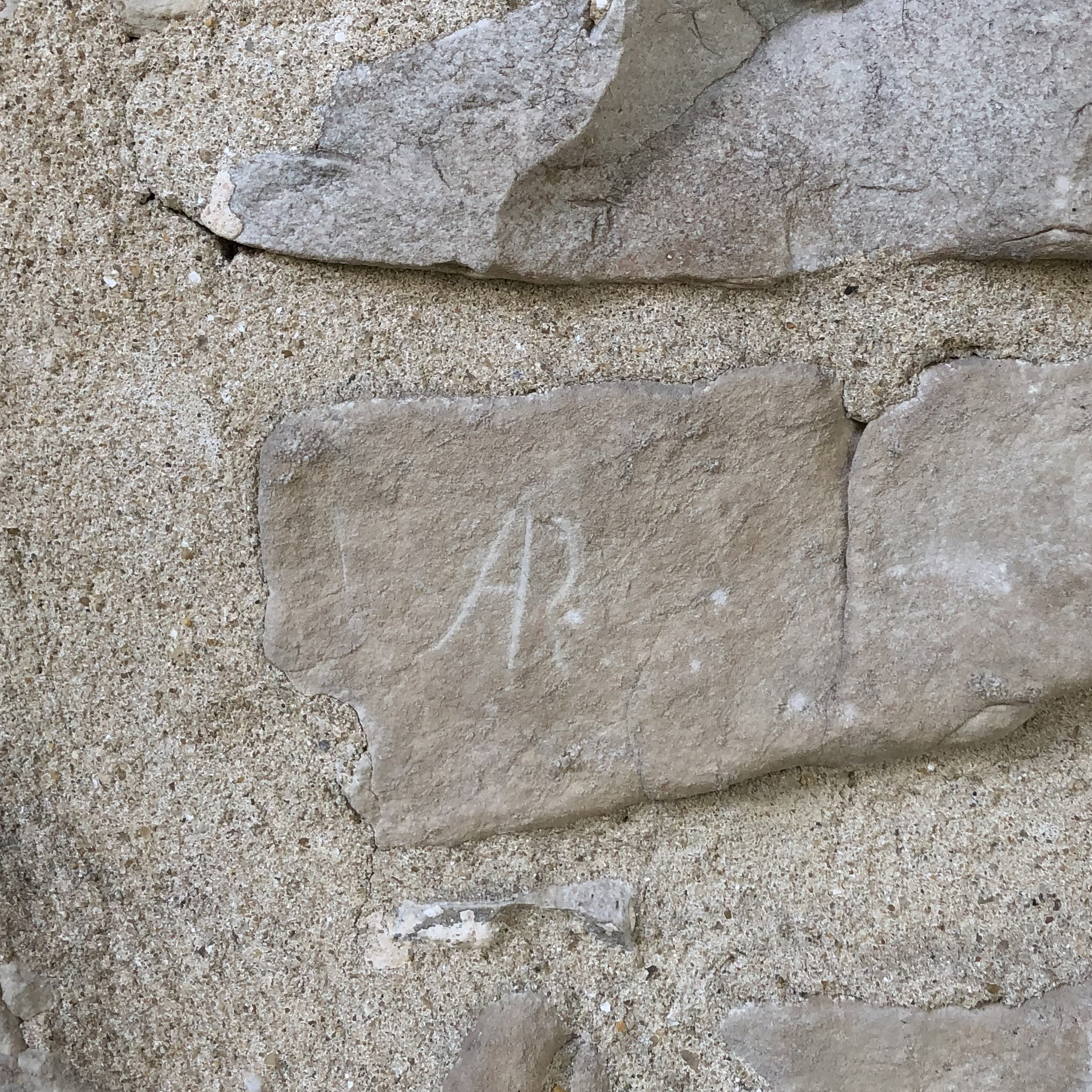 Here are some pictures, some of the carvings are difficult to see, I'll strive for better pictures.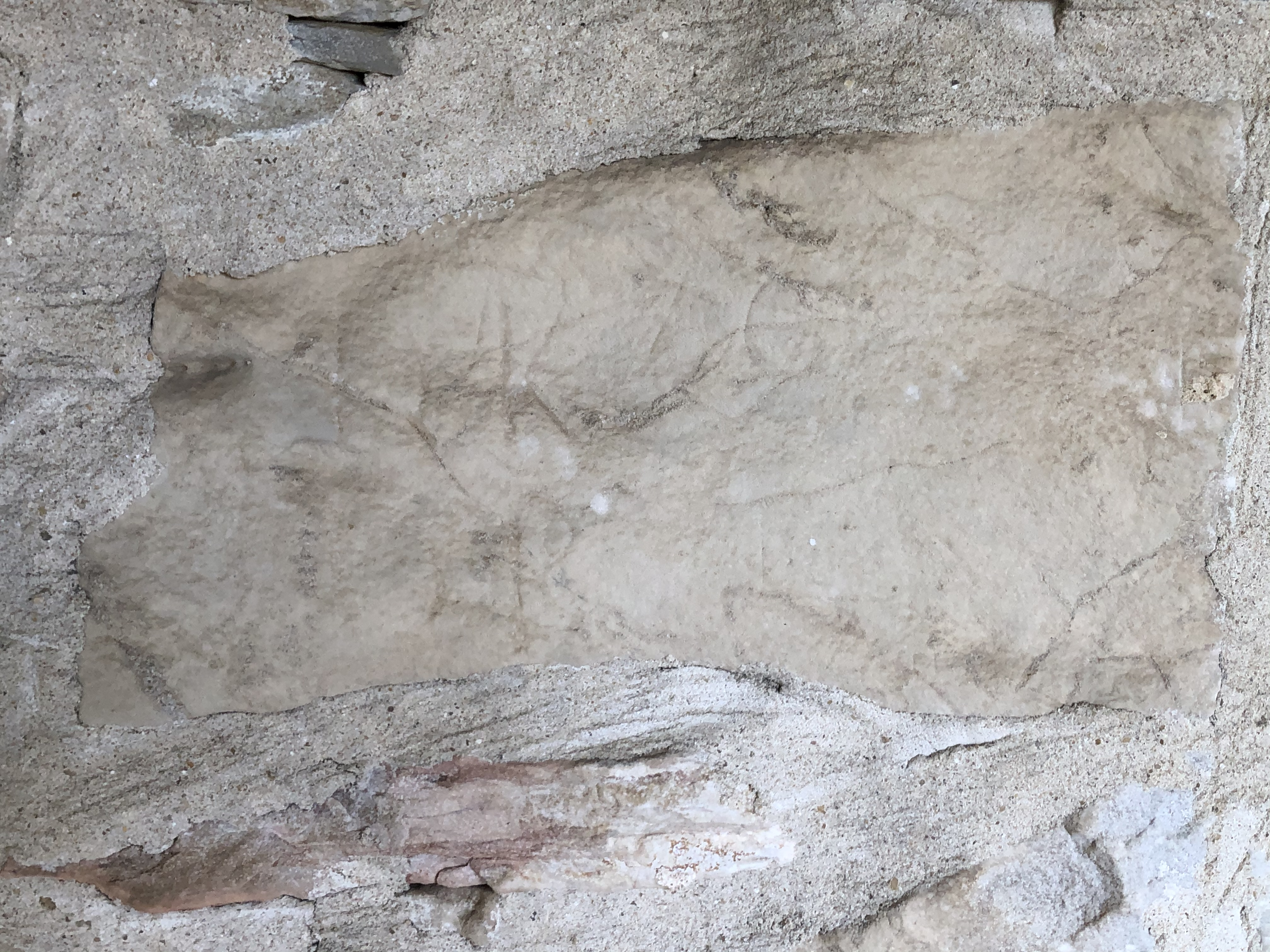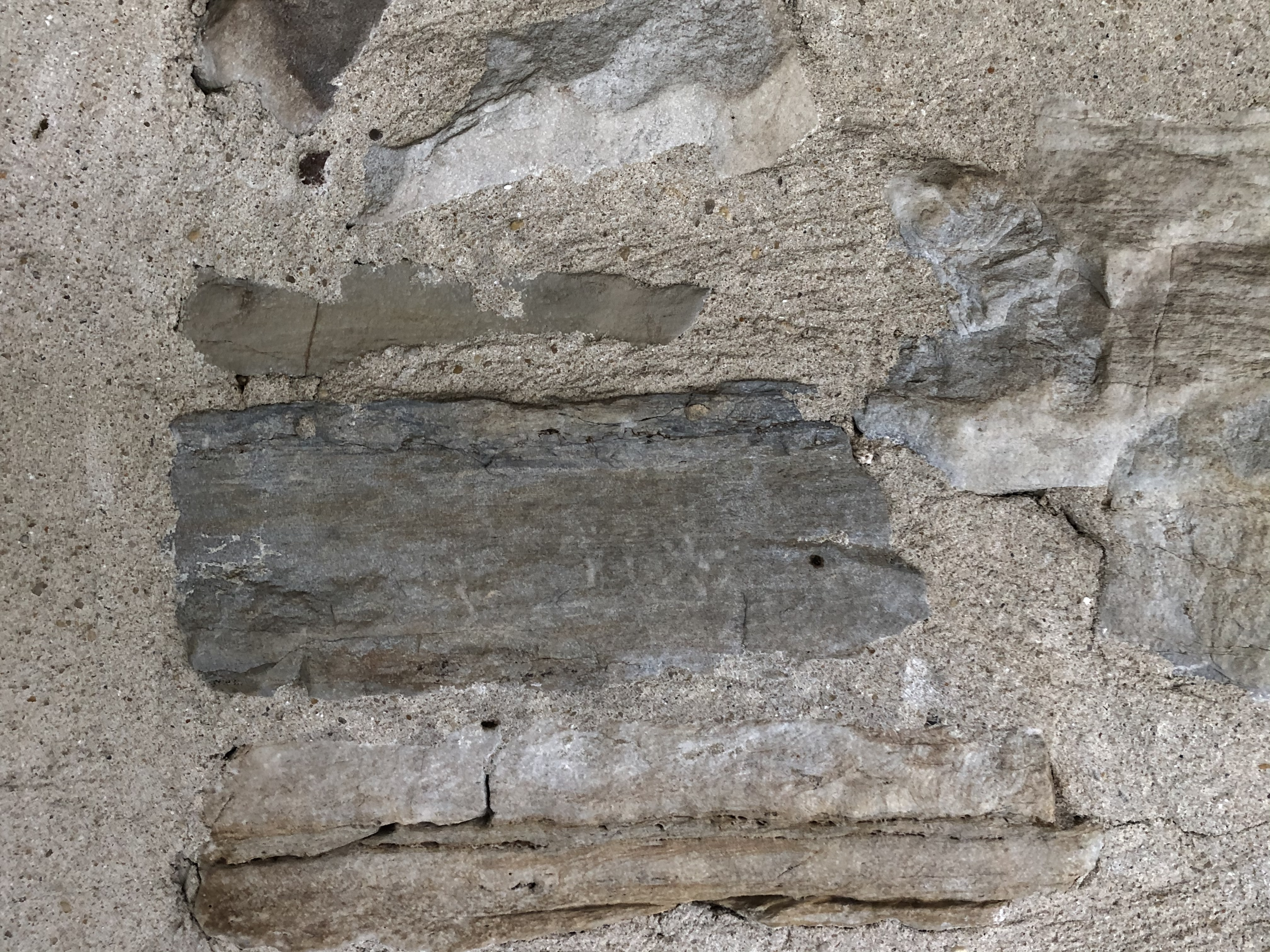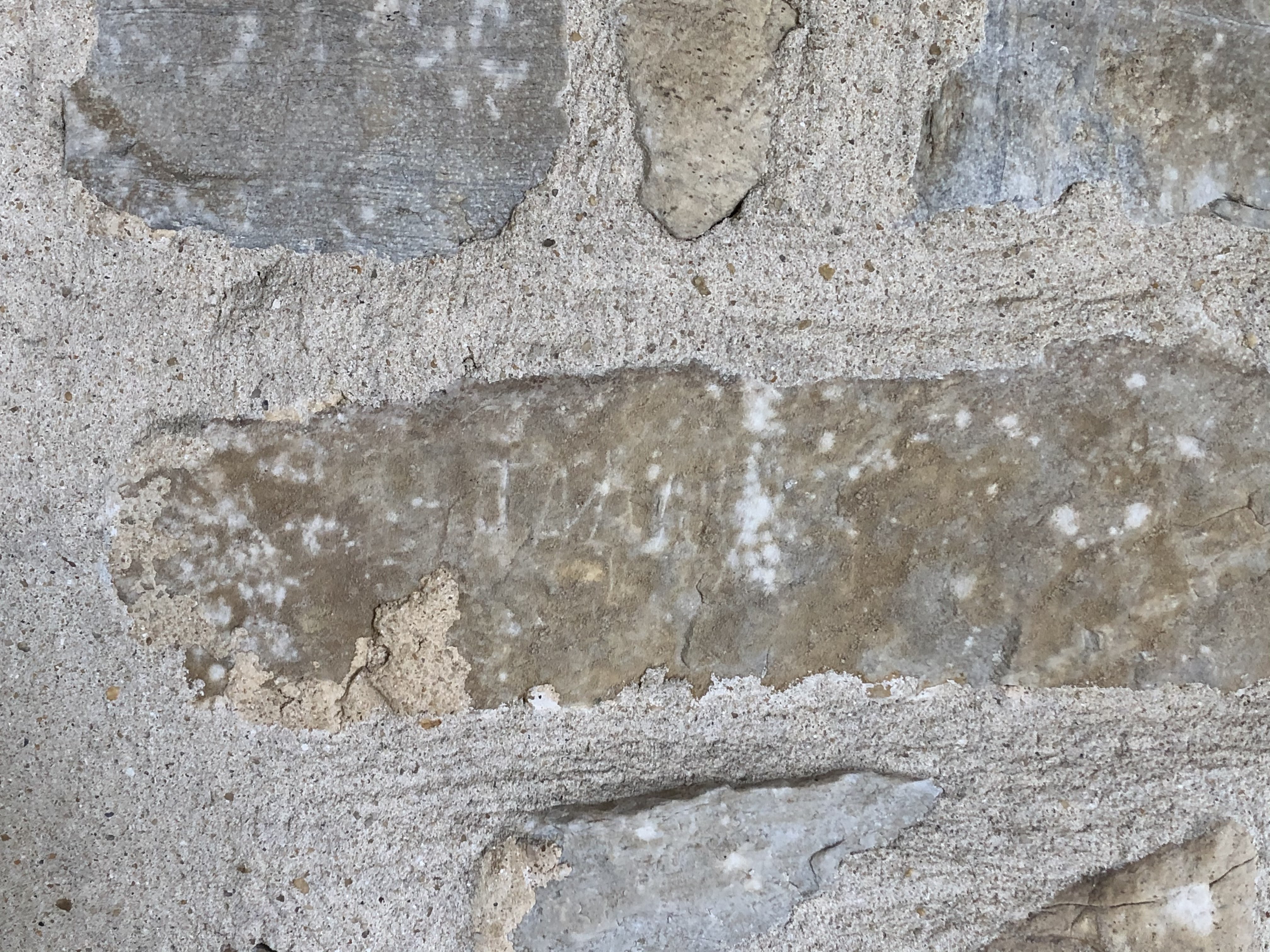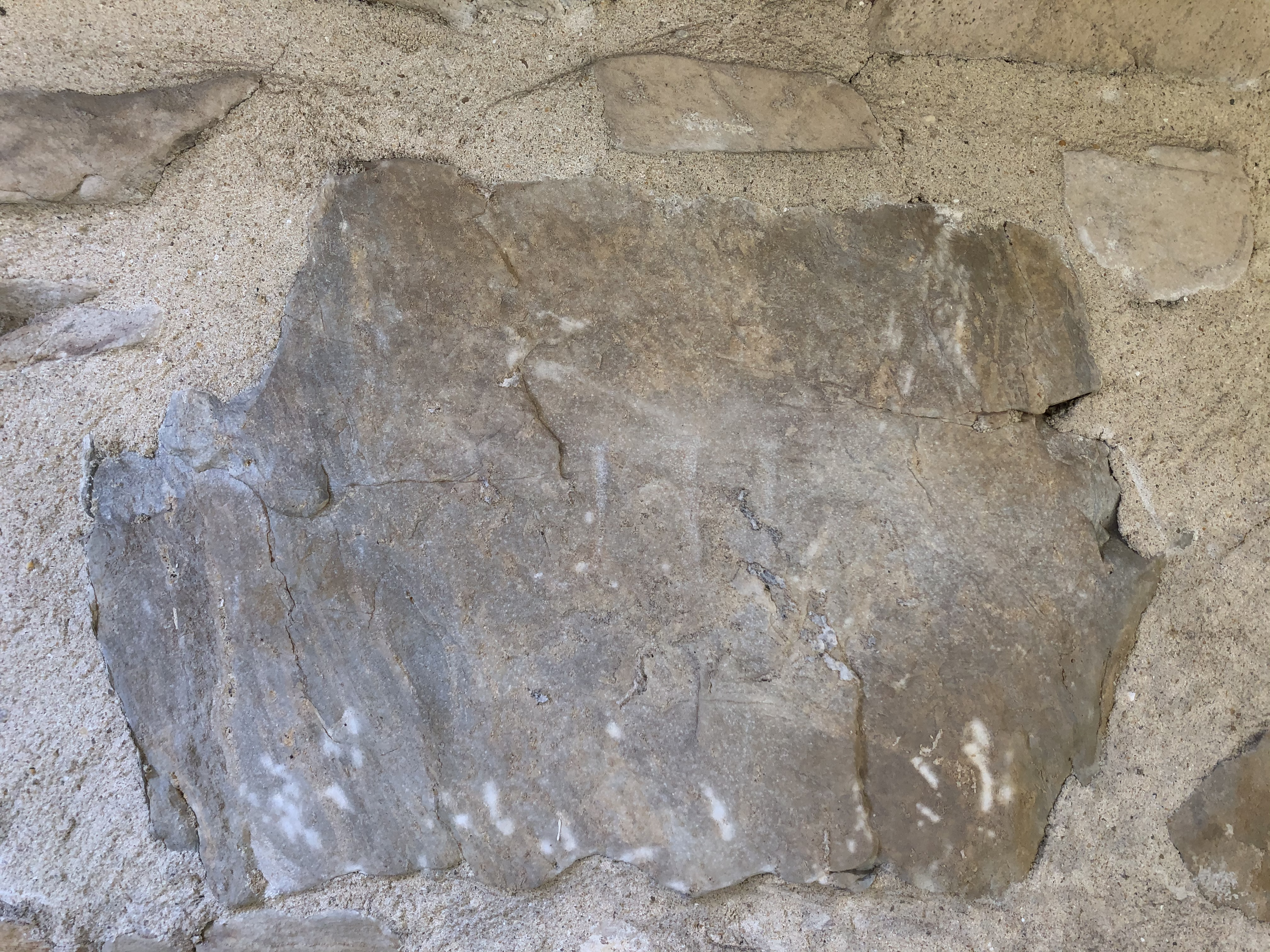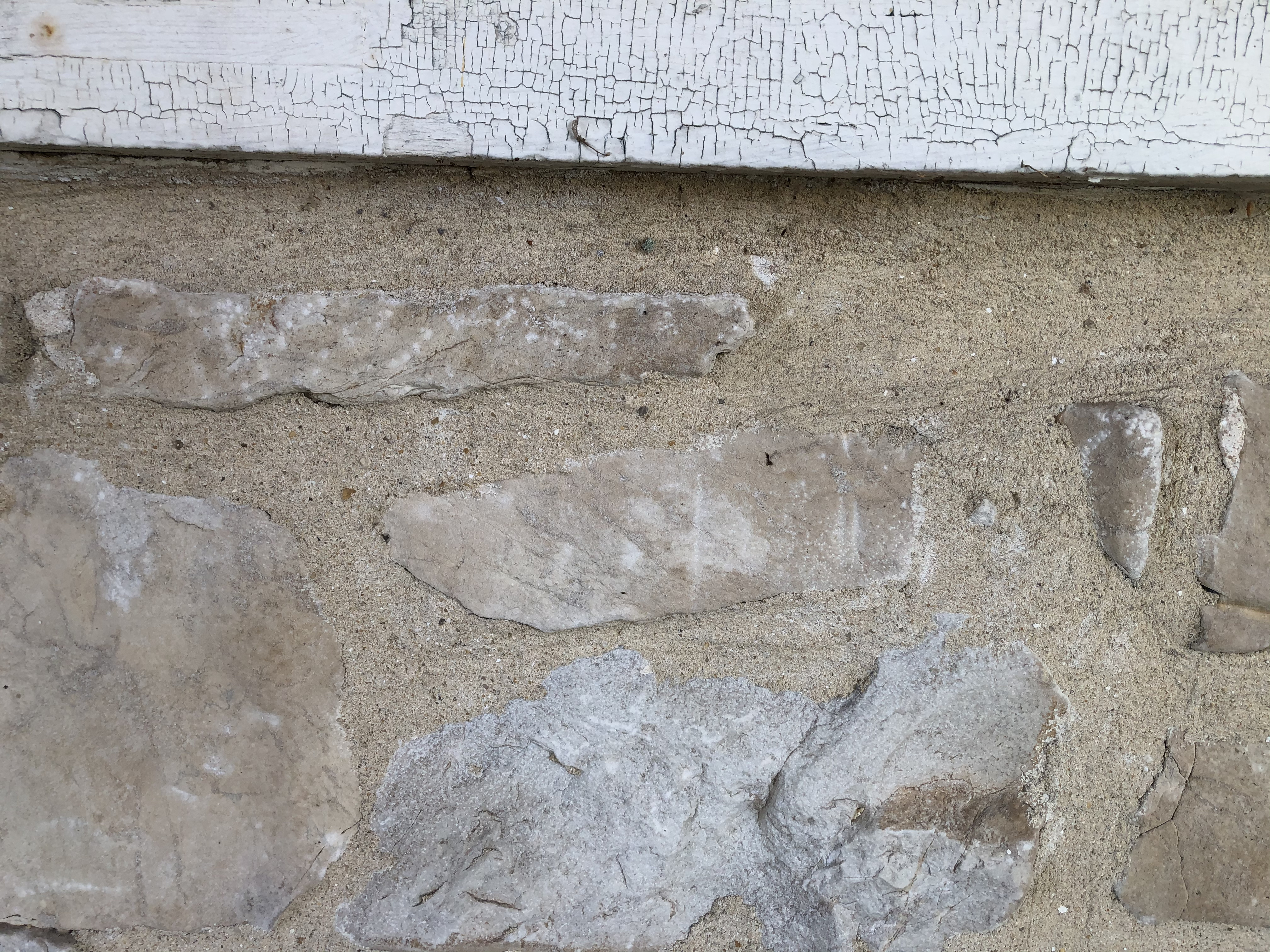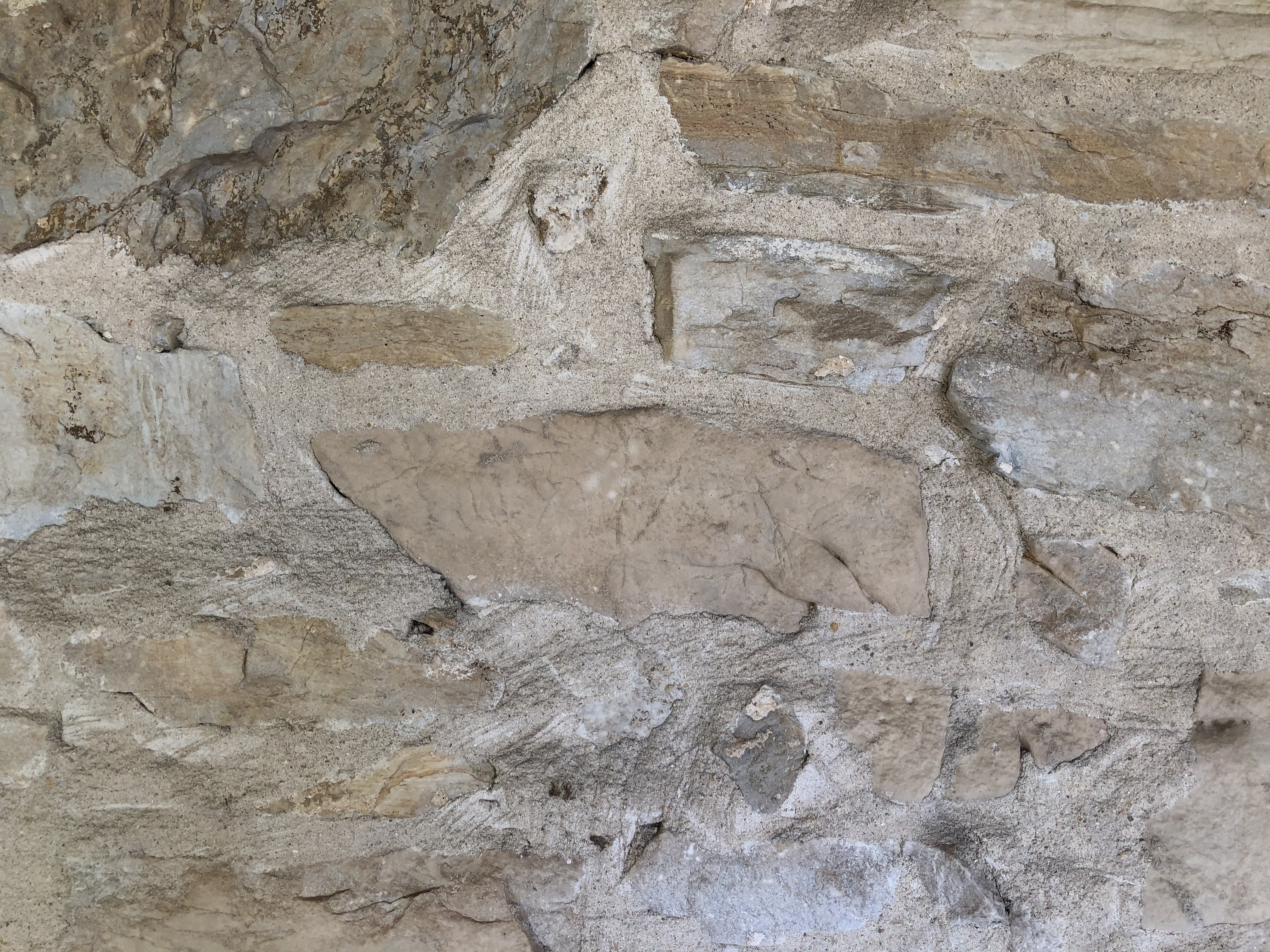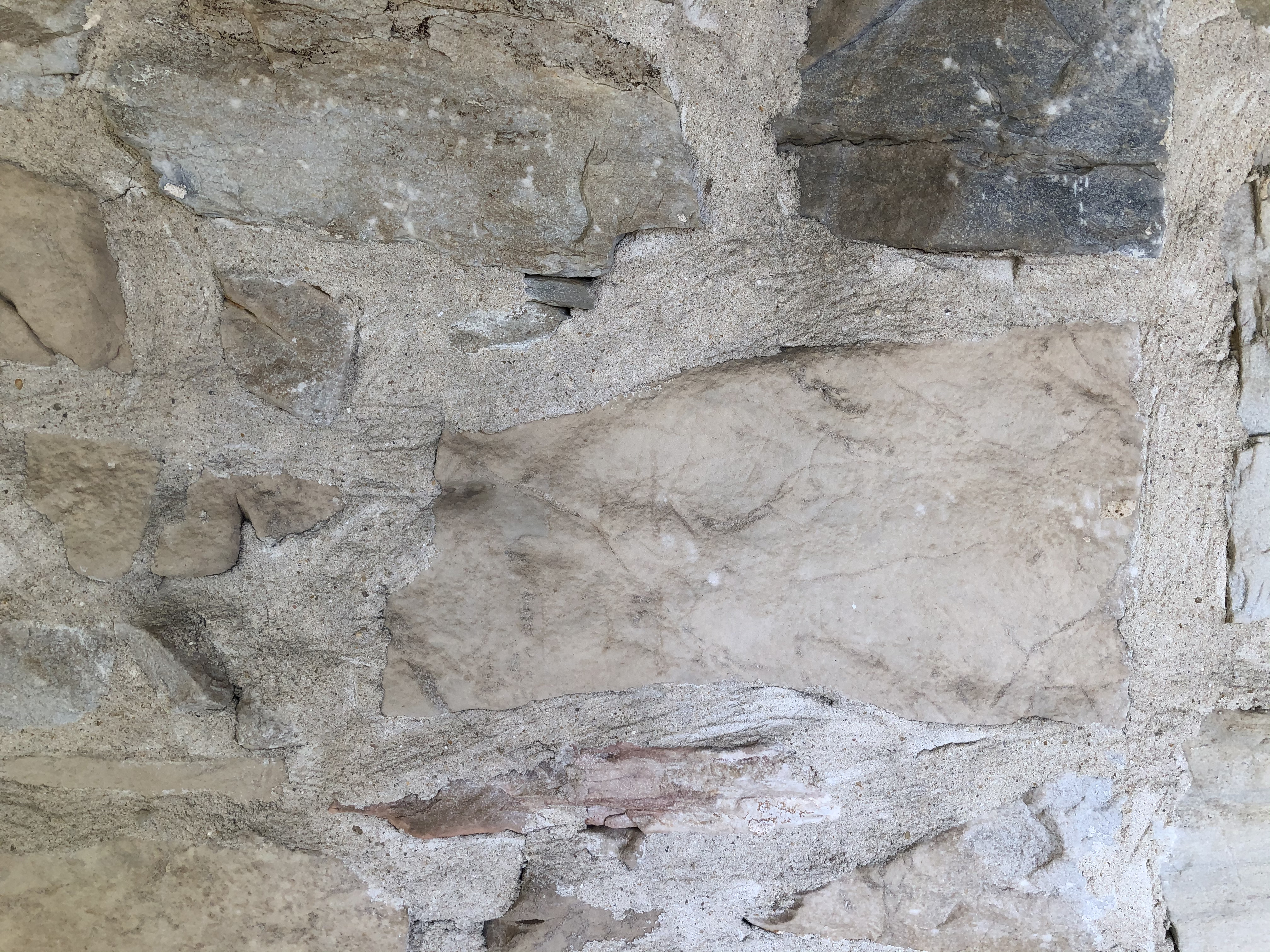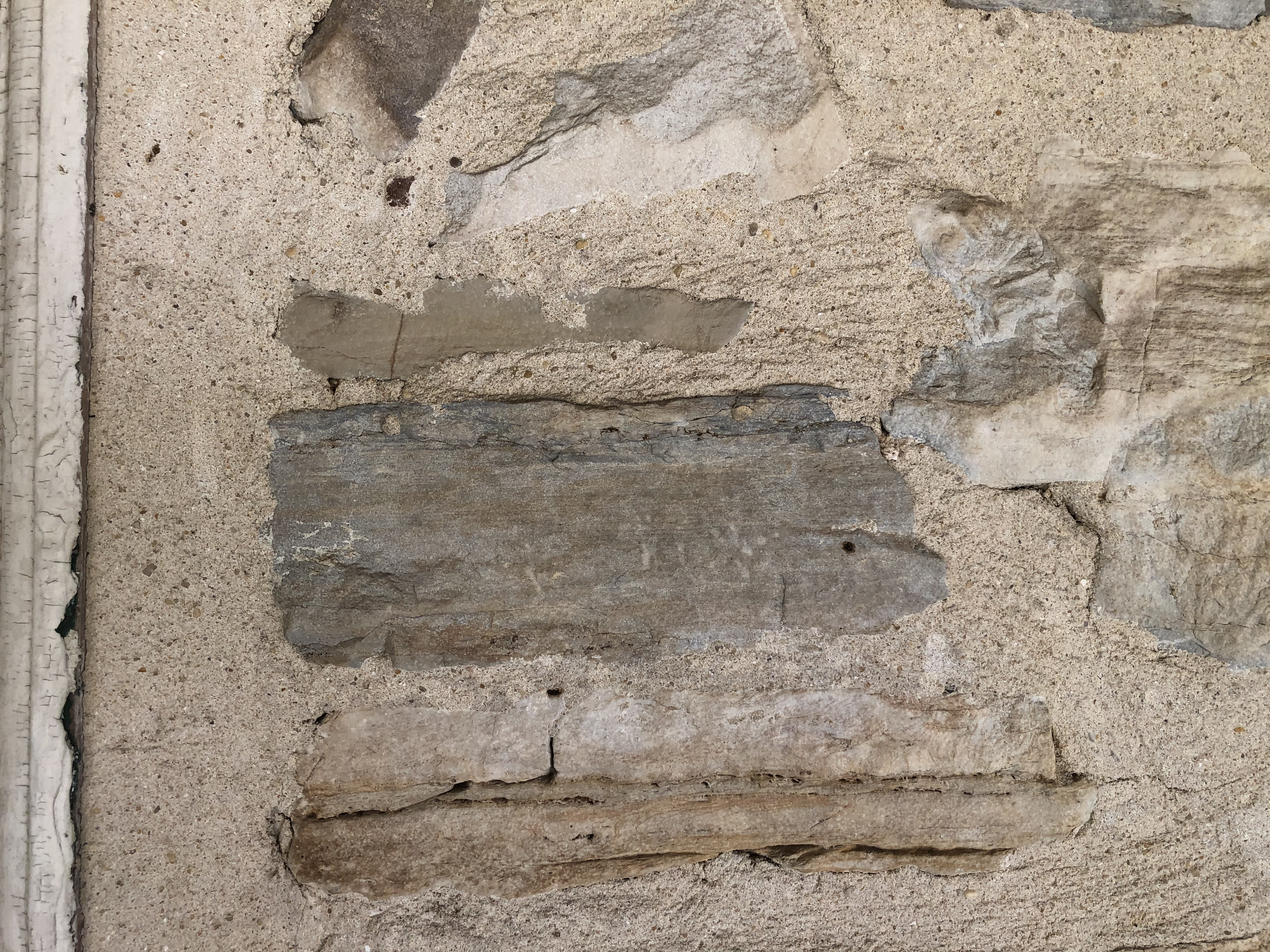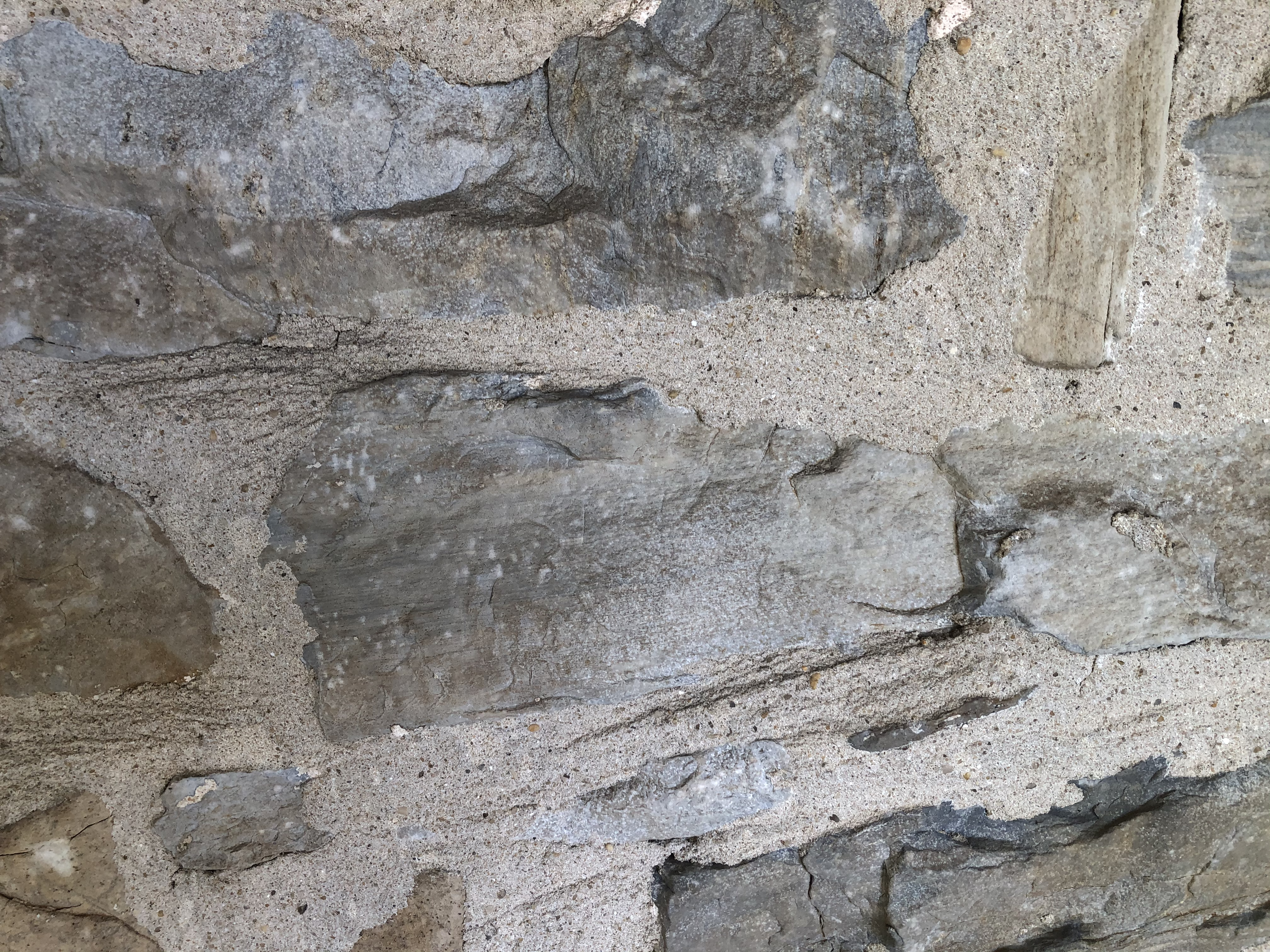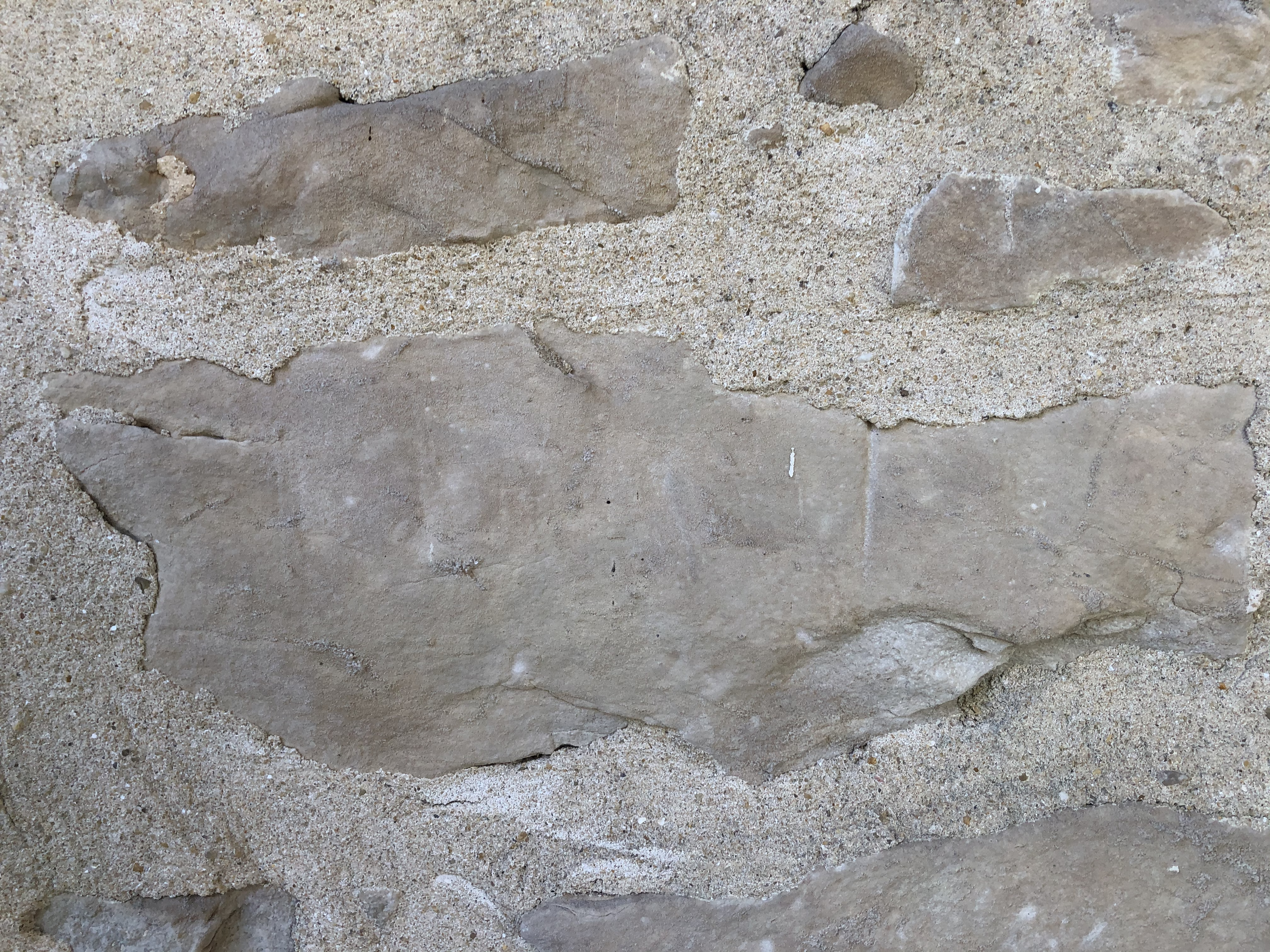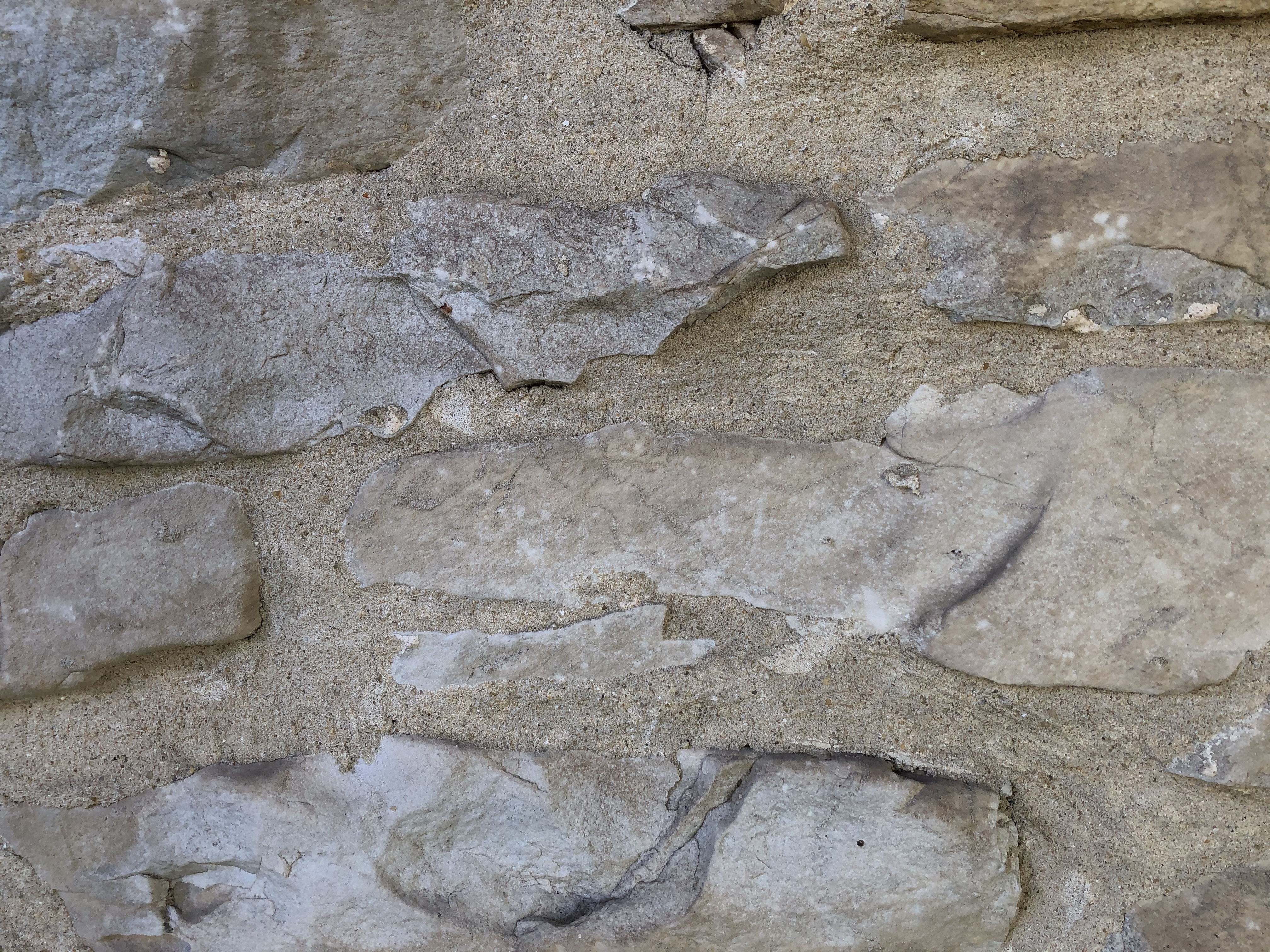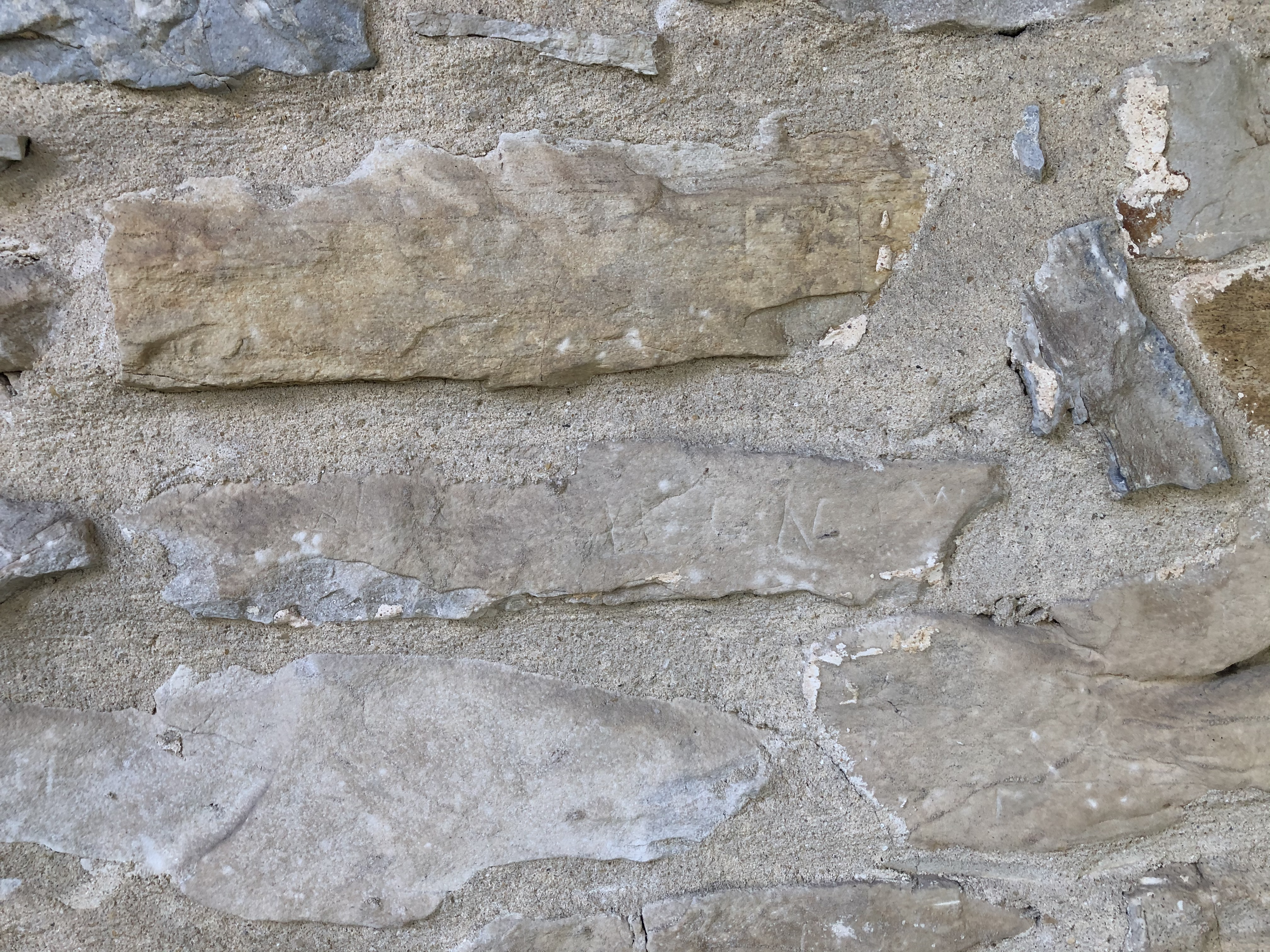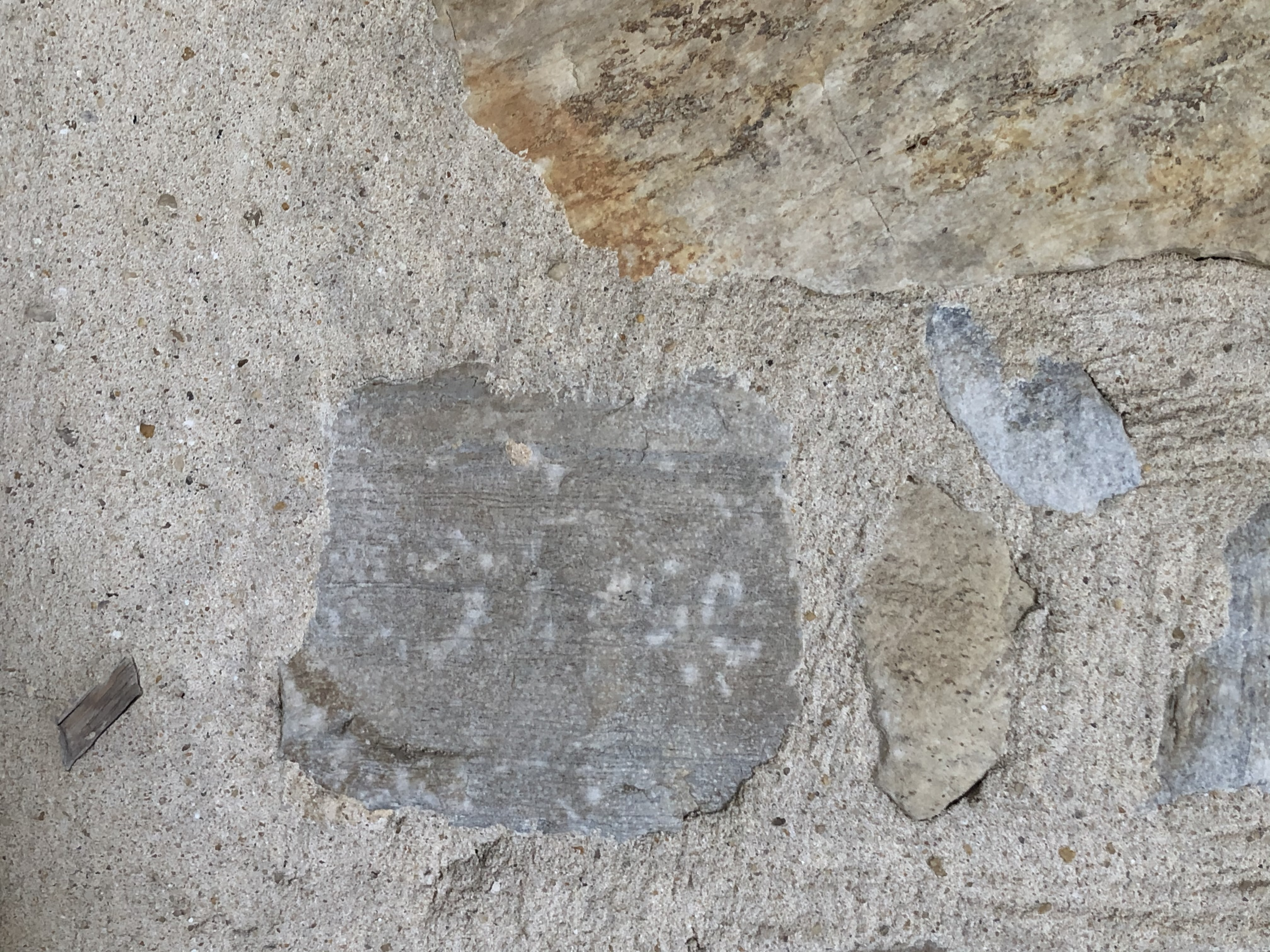 On the bump out of the stone barn, there is a date…I think…1811 or 1810 with a house next to it.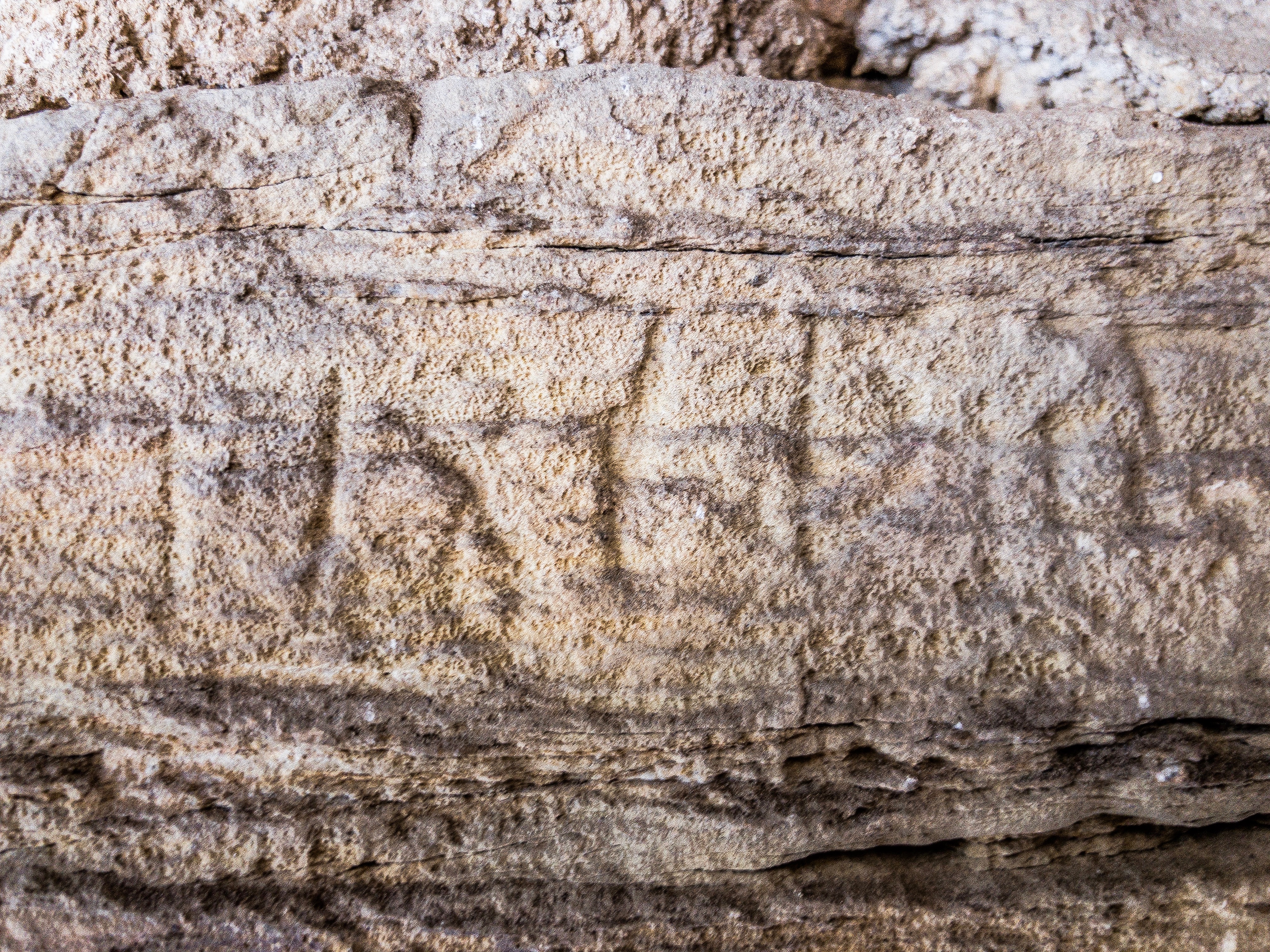 This looks to be a stamp in the white wash in the same part of the barn.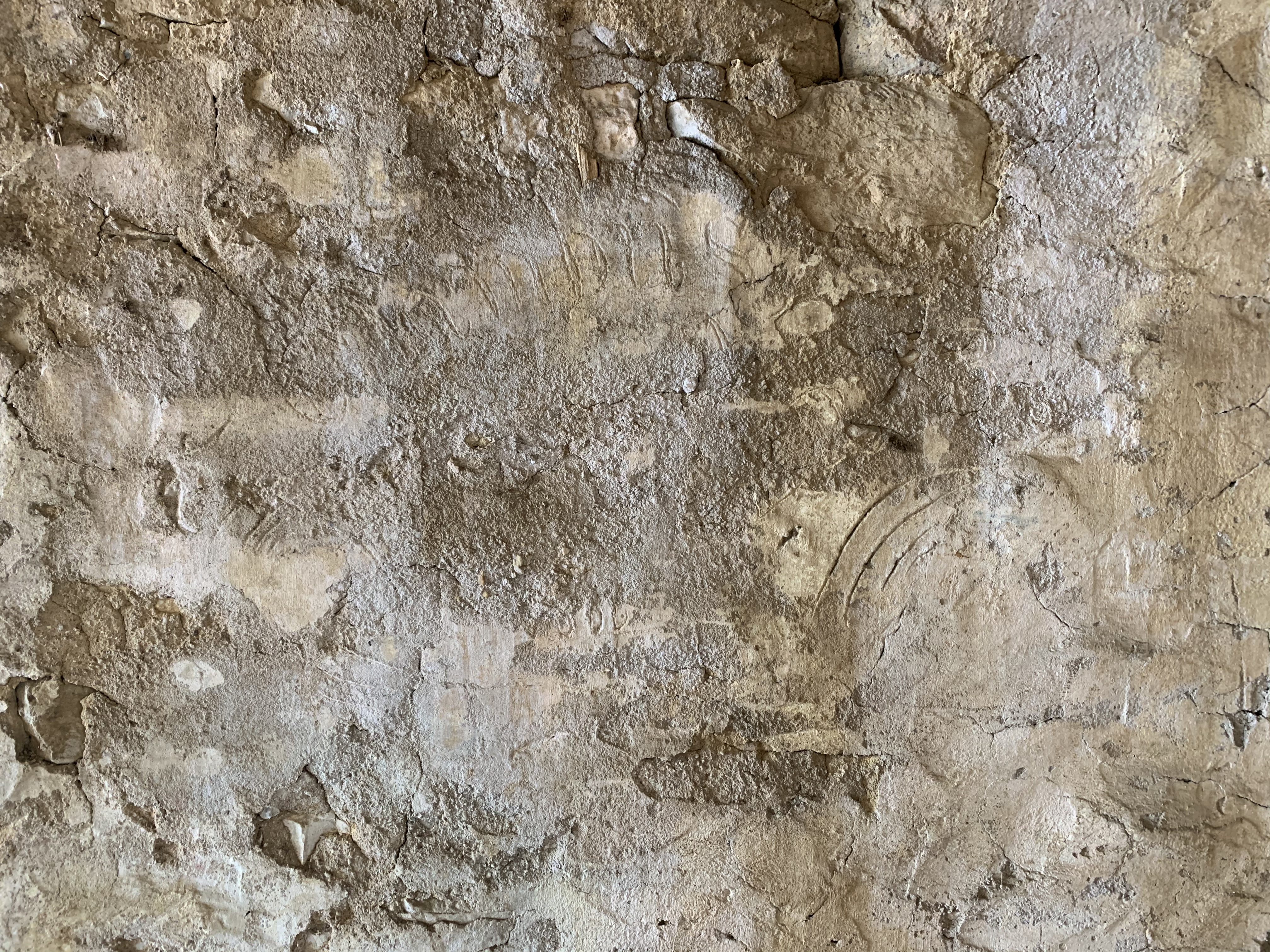 In the main part of the stone barn, the name J T Hill. Not sure who that is, but it looks to have been drawn in more recent cement.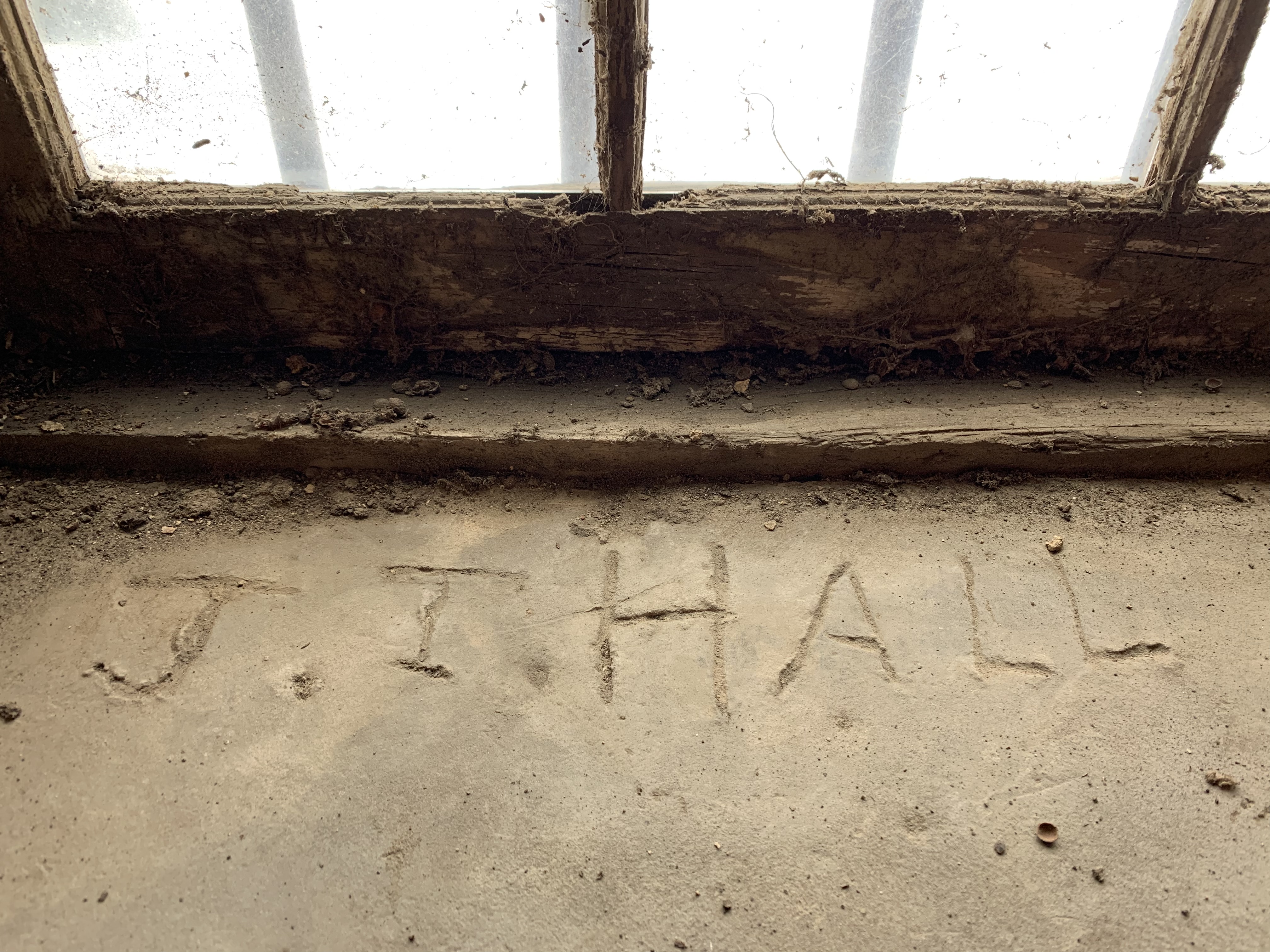 Also, some of the timber used in the home has roman numerals carved into them. Supposedly, this was done to help buildings who couldn't read understand how the planks were to be assembled.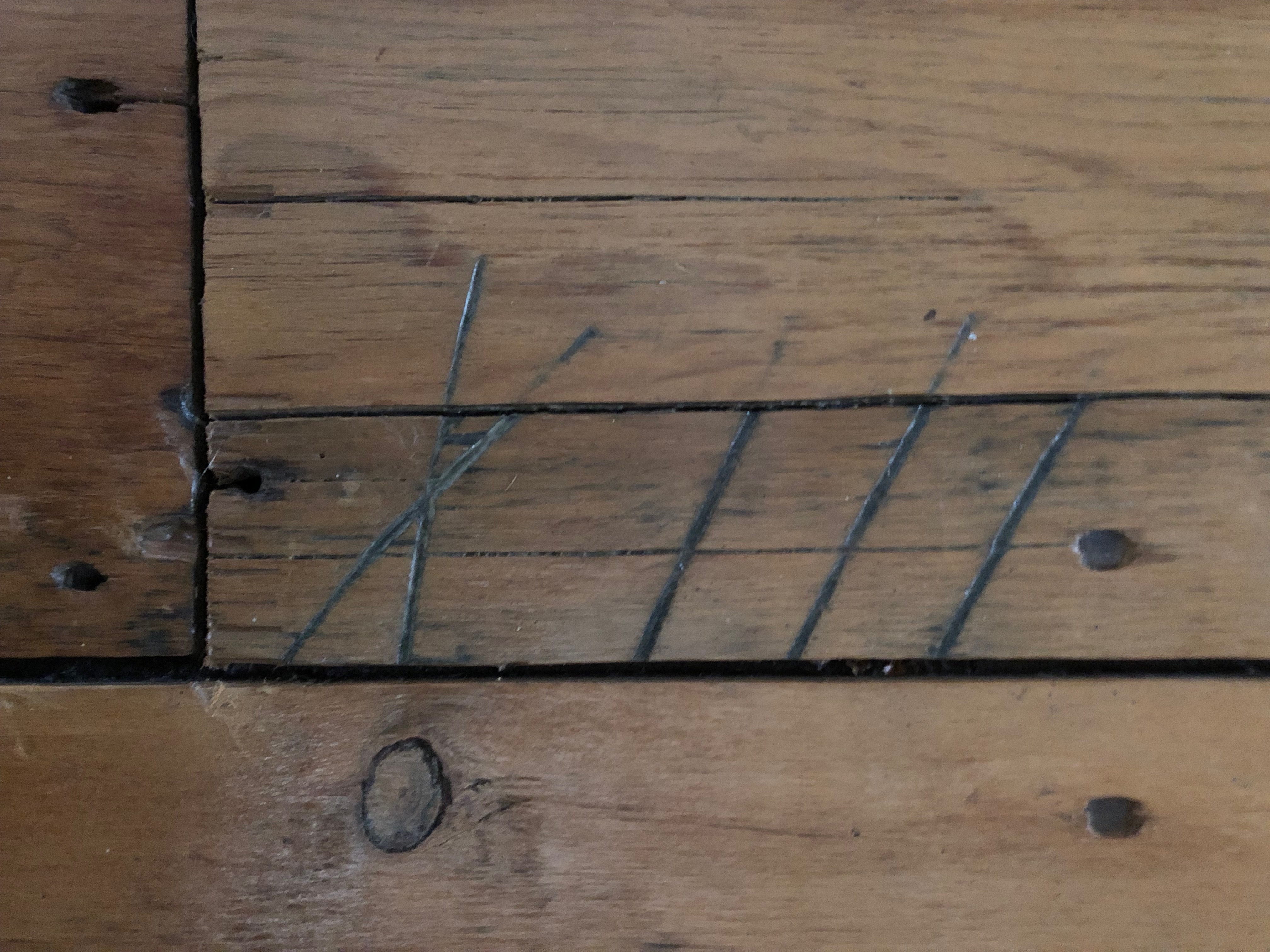 Lastly, as we were replacing some rotting wood on the back porch, we discovered a large cistern, and a concrete pad with a date that is either 3/21/1827 or 3/21/1927, and the name M.A.B. I'm leaning towards 1927, but the previous owner thinks it was 1827.