On his way from Philadelphia to Monticello, Thomas Jefferson, on his horse, left on September 3rd, 1776, making his first stop at the White Horse. He paid 11 shillings for lodging, etc. He tipped the "horseler" 1 shilling, and made his way to the Three Crowns for breakfast, then arrived in Lancaster. He stopped at a barber before settling in for the night at Ryckhart's. He reached Monticello on September 9th.
Source: Thomas Jefferson Memorandum Books, 1776, page 10.
Here are his notes from Sep 3 to Sep 5, 1776.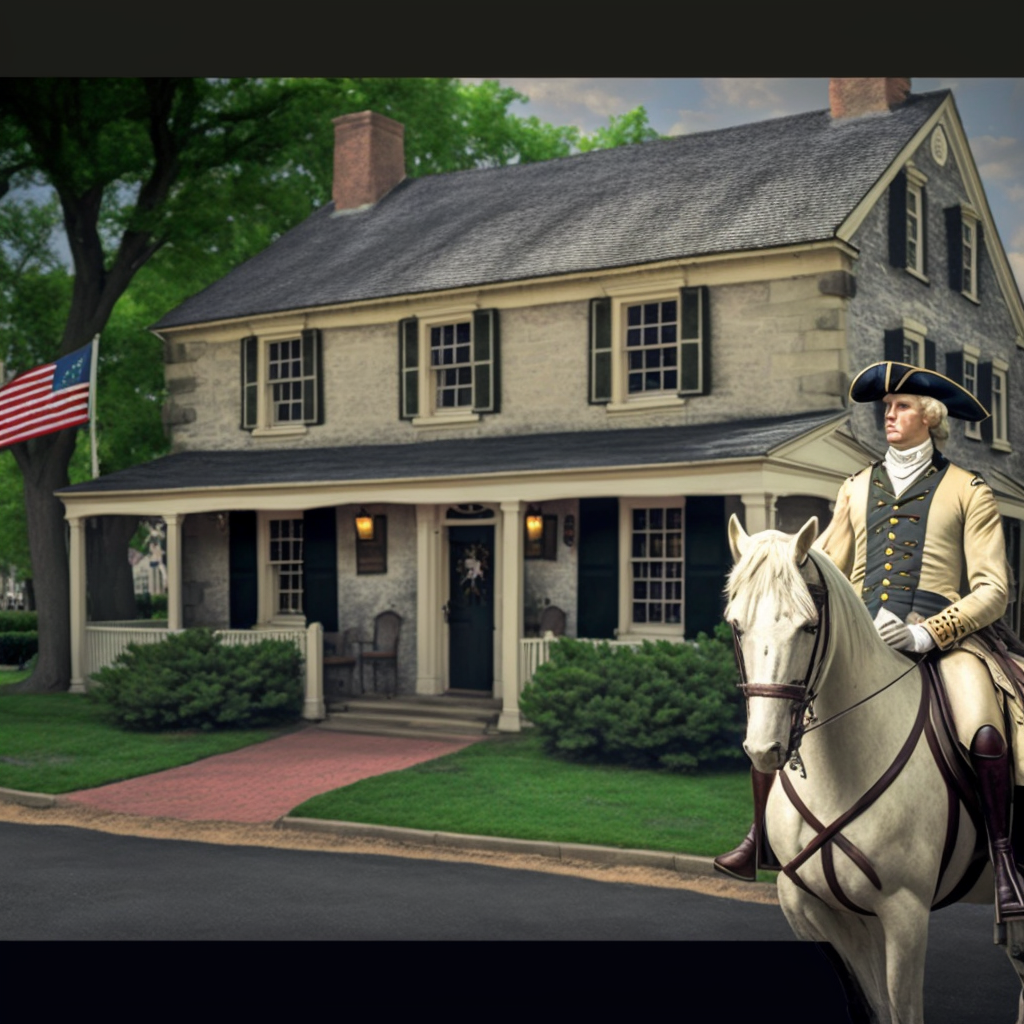 Sep. 3.
Pd. for cord 2/6.
Pd. Heiltzheimer in full £5–7–6.
Pd. barber 39/.
Pd. Fox the smith for horse shoes 29/.
Pd. Binks the sadler 9/.
Pd. Smith dinner 7/6.
Pd. Heiltzheimer's horseler 5/.
Pd. Mrs. Graaf in full 25/.
Left Philadelphia.
Pd. ferrge. Schuylkill 1/3.
Sep. 4.
Pd. lodging &c. at the White horse 11/.
Gave horseler 1/.
Pd. breakft. &c. at the Three crowns11 4/.
Pd. barber in Lancaster 1/6.
Sep. 5.
Pd. dinner lodging &c. at Ryckhart's 21/3.
Gave horseler 1/.