When we purchased the Tavern from Skip Miller, it was so much fun to walk around the house and listen to the history he discovered in his 42 years of rehabbing the property as he lived there.   One story he told was about finding a false wall around a chimney on the second floor.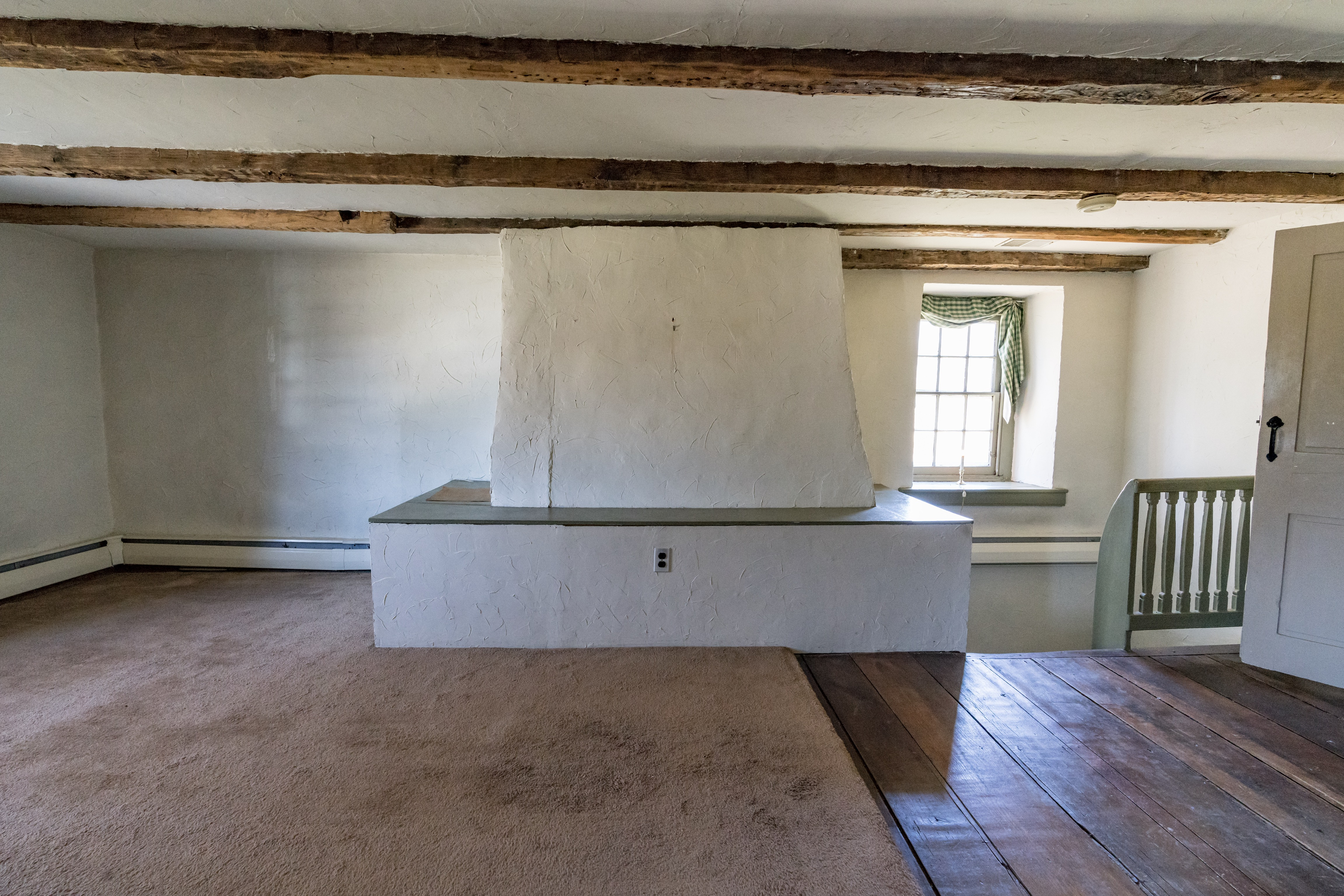 The bench around the fireplace pictured above was enclosed.  When he removed the wall he found a small shoe and other evidence that people were hiding (or at least going into the space) behind the wall.  Being next to the chimney would have been heated the space in winter.  After further exploration, he found several planks in the attic were movable and lead to the space behind the wall.
The area where the Tavern is located had one of the largest freeman populations in the north, and was well known for aiding slaves is their escape.
Was the White Horse Tavern a stop on that path to freedom?
The space indicates so. However, there are more facts that may be a coincidence, but strengthen the argument.  The Tavern had been in operation from about 1711 until 1854, when Adam Reitenbaugh, whose father had owned the Tavern since 1817, decided abruptly to not renew the Tavern license.  That time and the decade that followed was when the underground railway was at its height.  He also sold the property in 1866, shortly after the end of the civil war.
During that decade Adam is said to have controlled the price of cattle in Philadelphia, where he would drive livestock to and from.  Forgoing the tavern and Inn business would have reduced the number of visitors and more importantly strangers to the property.  Driving cattle to Philly and returning would have also provided a perfect cover for aiding escaped slaves.
We will probably never know the truth,  but all the pieces seem to point to the Tavern being important to helping the underground railway.